The story begins…
As a child, I loved cartoons. Not that this should be a surprise; you ought to check a kid's pulse if they don't like cartoons! Disney, Don Bluth, Hanna Barbera, Warner Brothers, Will Vinton- all of it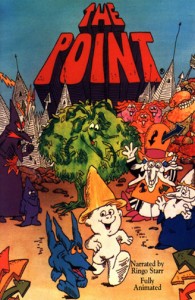 interested me. My Saturday mornings and major holidays were scarcely complete without animated shows and specials.  Two of the more influential movies of my youth were Who Framed Roger Rabbit? and The Point!. To further supplement my cartoon mania I would raid my parents' collection of comics – The Far Side, Calvin and Hobbes, Bloom County, and Outland.
As an artsy kid, my inner street artist preferred markers and taboo canvases. One time I scrawled a picture of myself and Mickey Mouse standing in front of the Cinderella Castle on the underside of the living room coffee table, where it remained unnoticed for years until we moved to a new house. Happily, I was safely away at summer camp at the time of discovery. Sadly, no photographic record was taken.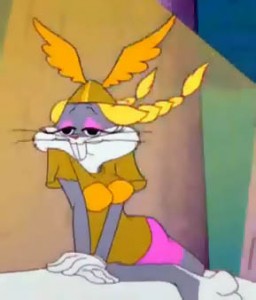 In 1990, TNT aired the documentary What's Up Doc? A Salute to Bugs Bunny. Being able to see behind the scenes of Warner Brothers, and coming to find how old those cartoons really were, fascinated and excited me. That's when I realized what I wanted to be when I grew up.
When I could, I took after-school art and cartooning classes throughout elementary school. I was able to load up on art classes in high school and even take a semester of animation. I also got the chance to take two summer courses at the studio of the Cartoon Tycoon, Mr. Fred Miles.
Since then, I have received an Associates degree in graphic design, and moved out to Los Angeles to really pursue a career in animation. It's not just about being in the heart of the industry, but being able to meet like-minded people (translation: NERDS!) that I can learn from and share ideas with, and all that fun junk.
I knew it wasn't going to be instantaneous, but I didn't come out here to give up. Should anyone in animation be reading this, you would not be disappointed with my tenacity and plucky determination.
Read what friends and colleagues are saying about me…

If there were ever a Katie to know, its her. She is the King of Katies.
–Andrew J.
A talented animator.
–Dahveed K.
When you talk about it [animation and being an animator], your eyes light up and you get really excited. Your tone of voice changes and you do a lot of hand gestures.
–Elena M.
I enjoy Katie's enthusiasm, creativity, energy, and her smile when she meets or exceeds the expectations… I have had the privilege of reviewing her artwork. I saw creativity, drive, and exceptional self-acquired skill. I hope she continues it as a life long interest.
–Phil K.
Katie is a very diligent, hard-working…. She has always been on task and works to the best of her ability.
–Christy J.
I like how Katie's just real with it.
–Vanessa J.
The woman does not waver in the face of adversity.
–Bo H.
You are a good drawer.
–Josh, age 11
You're a nice cheery person and you are great at many things. I guess I'm saying you're incredibly super!
–Jenna W., age 11
You are special. You are funny. You are also kind. You are a good friend. You are your own people.
–Katie S., age 11